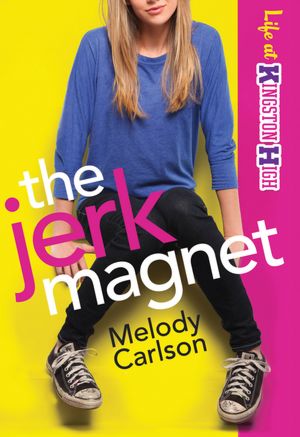 When this book arrived at our house, my daughter scooped it up immediately. A day later she returned with it and plea for the next book. Melody Carlson is quickly becoming one of her favorite authors.
Here's more from my daughter:
What if beauty is more than just skin deep?
Chelsea Martin is a teenager who blends in and is tired of it. She wants to be noticed, but isn't sure how to make that happen. In steps her future stepmother with the expertise and her dad opens his wallet. The next thing she knows, she's going shopping, her old clothes are in the trash, and her eyebrows are waxed. She's gone from plain to jaw-dropping, a transformation that changes her life in more ways than she anticipated. The girls start ignoring her while the guys start gawking. She's not sure she likes the transformation.
After she's moved to California and made a friend, she and her friend hide their identity at youth camp. Chelsea transforms back into her original self with her wallflower ways. She learns that beauty is so much more than skin deep...it goes to who you are.
I enjoyed reading this book because it was filled with humor. At the same time Chelsea made lots of mistakes as she worked through her transformation. She learned to moderate her changes as she learned who she truly was. There are lots of lessons in that as we learn how to become who we really are.